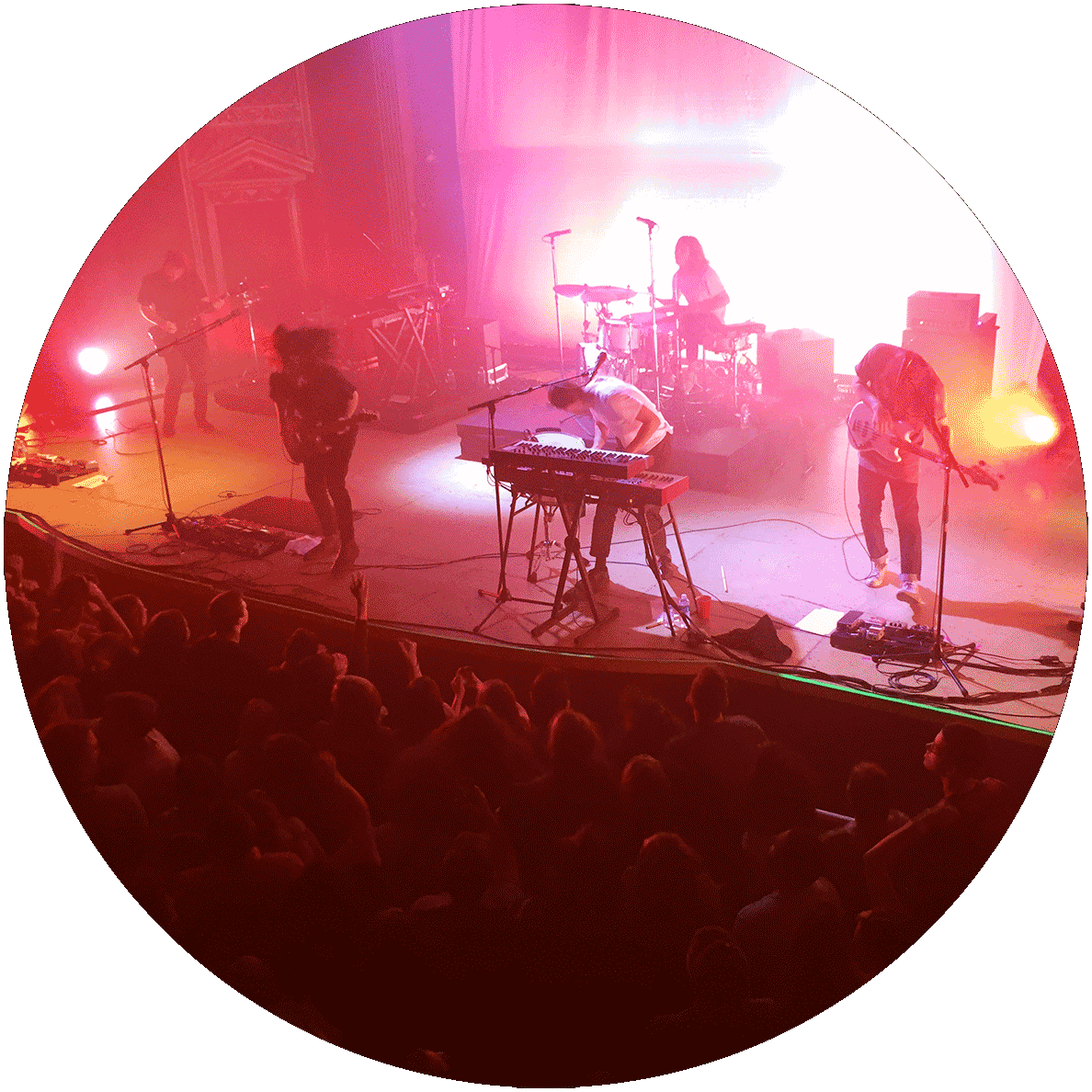 9/23/16


They don't suck.
Attending this show was a bit of an experiment for me. I loved Local Natives' debut album and, many years ago, had gotten around to seeing them live while touring their sophomore album
Hummingbird
. (One of my favorite albums of any year or genre, I believe
Hummingbird
is without flaw and, if you haven't heard it, you should stop reading this and seek it out.) The first time I saw them was at an outdoor festival, in the afternoon, in sweltering heat, with a horrible crowd of drunks; the second time was as an opener, in the afternoon, in sweltering heat, with a horrible crowd of hipsters. Both times, they played great, but the crowds HATED them. Was I missing something? Did one of my most favorite bands actually suck and I just wasn't seeing it? I had to find out, so I jumped at the chance to see them play my local theater, touring behind their terrific third album, as headliners this time. And this time … THE CROWD WENT APE SHIT. It was awesome. We danced like animals, we sang along to every word, we cried. (Really, I saw a girl in the front row crying.) Okay, this is better. These are my people. And the band was charged, generous, filled with energy, happy. Their harmonies were gorgeous, their playing, tight. (The bassist was stoned out of his mind but his playing, too, was tight.) I'll see them again, confident they don't suck.
Setlist